SGOC Awards and Achievements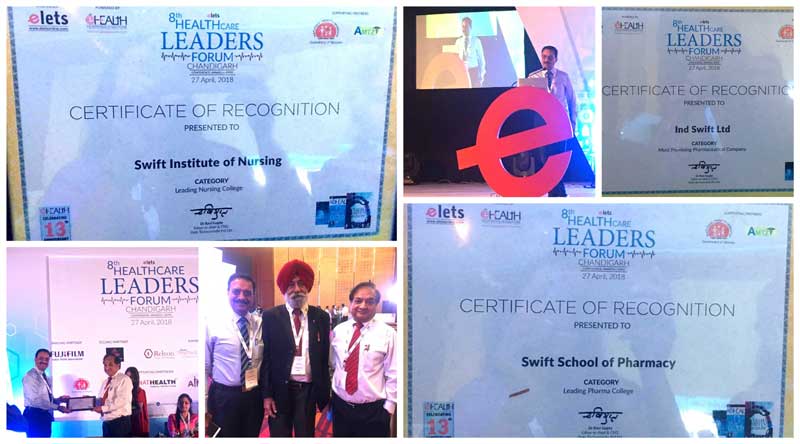 Elets Technomedia Pvt Ltd organised 8th edition of its prestigious
"Healthcare Leaders Forum (HLF)"
in Chandigarh on 27 April 2018. Aim of this conference is to bring together leading healthcare brands together to discuss and deliberate upon various aspects of building quality healthcare ecosystem with special focus on the healthcare scenario in Chandigarh and Northern India.
In this conference
Swift Institute of Nursing
and
Swift School of Pharmacy
received
"certification of recognition"
in category
"Leading Nursing College"
and
"Leading Pharma College"
respectively and
Ind-Swift Ltd
was awarded as
"Most Promising Pharmaceutical Comapany"
.